Bathed by the shimmering Adriatic reflections, Dubrovnik remains one of the most enduring treasures of Europe. Just like an oyster shell protects the life within, the walls of this Croatian city helped to nurture a maritime republic that rivaled Venice in the past. This city of light and stone has dazzled visitors for many centuries.
Pike Gate
Pile Gate is the grandest of Dubrovnik's entrances. Once here, climb the ramparts to explore the city's past. The first walls of Dubrovnik were built in the seventh century but most of the walls standing today were built in the fourteenth and fifteenth centuries to repel the Ottoman attack. These walls have been shaken by earthquakes and armies. Every stone of these walls tells the story of liberty and resilience. It takes about one or two hours to walk through the old city's ramparts depending on how often you stop for the scenic views.
Fort Lawrence
Dubrovnik's citizen value harmony and that sense of unity and order still continue today as travelers circle the Old Town. Stop at Fort Baker to take in the views to Fort Lawrence. In the eleventh century, the locals heard of the Venetian to attack the city by building a base on these rocks. The citizens quickly mobilized to build the first walls of Fort Lawrence. When the Venetian warships arrived with materials and men, they were forced to turn around and sail back home. The sea wall at St. John's Fort protected the city Harbor from pirates and enemy ships. For centuries, Dubrovnik was one of the greatest seafaring cities in the world and this harbor was home to a fleet of more than 200 trading vessels.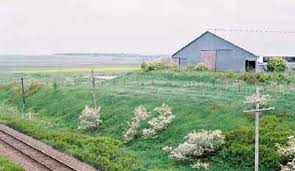 Fort Ravelin
Climb the ramparts to Fort Revelin for commanding views of the harbor. This fortress emerged unscathed after the great earthquake of 1667. Fort Minceta is the highest point in Dubrovnik's defenses. During its construction, there was a short supply of rock that every of the city's visitor was required to bring one. One of this city's most enduring symbols was created in the process.
Onofrio's Fountain
Refresh yourself at this fountain while enjoying the spring water. Nearby is the St. Saviour's Church. It is one of the few Renaissance-era buildings that survived the 1667 earthquake.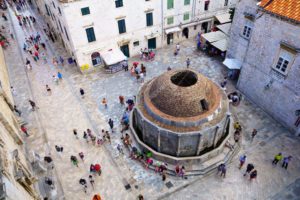 Franciscan Monastery
Explore the historical exhibits at Franciscan Monastery and order an elixir from one of the oldest functioning pharmacies in the world. It is not just a spiritual, the monastery also served as a pharmacy to the residents during the war.
Luza Square
Here you will find some of the city's finest architectural treasures such as St. Blaise Church and Spinola Palace.
Although the cruise ships have replaced the trading vessels of old, many things which make Dubrovnik special still have not changed. The sparkling waters, the spirit of independence, and the walls are all still in a perfect state.